Untitled
The varsity boys basketball team improved to 2-1 with a 74-46 victory vs California High School. Leading the way was junior Jimmy Moon who had 26 points and 19 rebounds. Junior Khalil Smith added 20 points and Junior Bernard Lawson added 13. The JV won its first game of the season 44-26. The boys varsity is back in action Friday at Imani Christian. Game time is 730pm.
The Lady Eagle basketball team was defeated by St. Joseph last night 71-65. Leading the Lady Eagle attack were: Gigi Mele- Madigan with 21 points and Rayna Andrews with 17 ponts and 12 rebounds. The girls return to action on Thursday as they travel to California. 
The JV lady Eagles defeated St. Joseph 46-33. Top scorers were Rylee Campbell with 15 points and Lindsay DeVerse with 14 points. 
The Serra catholic girls swim team narrowly lost to Cornell yesterday with a score of 43-48. We would like to congratulate Hailey Reitter, Lexi Meder, & Sianna Sullivan on their win in the 200 Medley relay & Rebecca Sullivan for participating in her first meet and placing in her 50 freestyle. Lexi Meder and Lauren Karp swept 1st and 2nd in the 100 freestyle and 100 breaststroke. In the 200 freestyle relay, the girls placed 2nd but Lexi Meder set a new personal record in her 50 freestyle with a time of 25.43 seconds. 
Come support the girls as they swim again this Thursday against Elizabeth Forward. !
The annual Serra tip-off basketball tournament will begin today at 3:30. The first game is East Allegheny girls playing Allderdice. At 5 pm the Serra boys will play East Allegheny. At 6:30 the Serra girls will play Propel Andrew St. and at 8:00 the Shady Side Academy boys will play Propel Andrew St. 
The tournament continues Saturday with the Serra girls playing Allderdice at 5 pm and the Serra boys playing Shady Side Academy at 6:30.
The Serra Catholic/Elizabeth Forward hockey team defeated Carrick 5-3 last night. Leading the Weagles offense was Dan Swart with 2 goals, Matt Ulishney, Zach Zapata, and Michael Vasko with a goal and an assist each, and Joe Goldstein had 2 helpers. The team will play their next home game on January 4th against Trinity at the Rostraver Ice Garden. Game time is 8:20 pm.
Go Weagles!
The boys and girls bowling teams had their first match yesterday.  They lost all matches. High scores for the boys Cameron Munsie 203, John Ganiear 168 and Cameron Copeland 152. Cameron Munsie had a great series 203, 190 and 193. High scores for the girls Shelby Schneider 209, Mo Scherer 128 and Rachel Mejalli 116. Shelby Schneider had a great series 159, 209 and 174. 
Congratulations​ ​to​ ​Julia​ ​Piccolino​ ​who​ ​was​ ​named​ ​to​ ​the​ ​Pennsylvania​ ​Volleyball​ ​Coaches​ ​All-State​ ​Team​ ​for​ ​the​ ​second year​ ​in​ ​a​ ​row!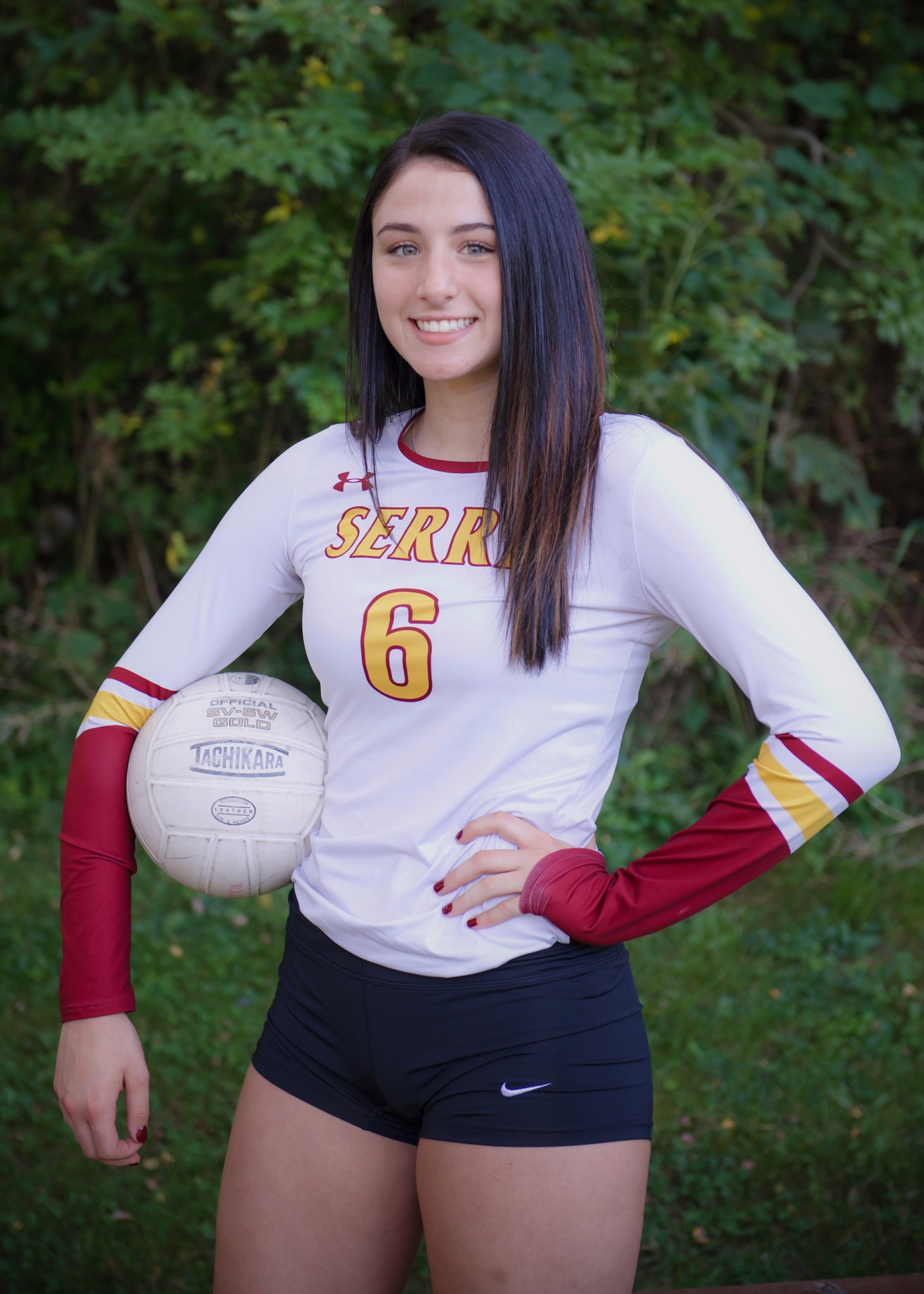 Congratulations to the following Serra girls soccer players who were named to the Mon Valley Fab 15 All Star soccer team: 
 First Team: Abigail Reith, Jaime Dermotta; Second Team: Madison Carr; Honorable Mention: Clara Almeter; Ashley Howard